Contact Us

Clarian UK Ltd
Melda Farm, Bury Lane, Melbourn, Royston, Hertfordshire. SG8 6DF
Email: [email protected]
Tel: 01763 246319
Mob: 07922 080796
Fax: 08715043147
Company No. 05435493 England
VAT No. 875743186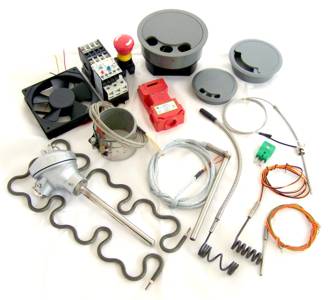 Exclusive UK Agent for Turk & Hillinger/Heatfor
Clarian UK Ltd is the exclusive UK agent for Turk and Hillinger and Heatfor, two of the world's best known and highly respected manufacturers of industrial heating and silicone mat heating elements and braking resistors.
Click here for more details on:
Turk & Hillinger Thermal Management range of industrial heaters, including cartridge heaters
Heatfor range of silicone mat heaters
Hot Runner spares; Clarian coil heaters are held in stock and can be coiled to fit into most manufacturers of hotrunner systems. Please contact us for further details.